Moderator: All Things Mods
Conchigliette Convert
Posts: 9
Joined: Fri Aug 29, 2008 10:02 pm
---
Definitely not Eric
Posts: 1372
Joined: Thu Dec 15, 2016 2:16 pm
Location: The depths of Archaide.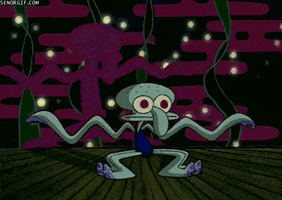 Well, I think what happened was the FSM got into some trouble underwater, and the water made His meaty balls look like eyes. And I think that, to blend in with the locals, He is disguising His eyestalks as tentacles.
LOOK HOW BLUE HE IS!!!!!
We have to help him! Send him your prayers, so that the FSM will see Him and have pity! R'Amen!
Oh wait . . .
Hmm . . .
Anyone got a snorkel?
---
If it's not Scottish, it's crap.
Posts: 15308
Joined: Sun Nov 09, 2008 6:13 pm
Location: It's the place where you are, but that's not important right now.
Contact:
"I don't mean to sound bitter, cynical and cruel; but I am, so that's how it comes out."

Bill Hicks.


"One should not believe everything one reads on the internet."

Abraham Lincoln


"Are you OK?"

daftbeaker (<-- very good question, people should ask it more often.)
---
Cannelloni Cannoneer
Posts: 122
Joined: Wed Feb 13, 2008 8:46 pm
Location: Council of The Olive Garden, The Rev. Dr. Jo Freddie
Contact:
Keith is well known in the Australian branch of the Church, he did manage to get a colander picture on his driving licence, they changed the policy, issued his, then changed it back to refuse anyone else.
The publicity has resulted in a surge in requests to join the main farcebook group and the Australian one
The Dark Noodle
AKA -
The Rev. Dr. Jo Freddie
The Book of Piraticus
12:1-3
I gave you brains, the ability to reason, and free will for a reason.
Please use them.
If I say something dumb, question it.
http://www.loose-canon.info/
- A really Important Collection of Words.
---
Fusilli Fuselier
Posts: 153
Joined: Sat Jul 08, 2017 2:58 am
Location: Essex, England
---
Privvy Counselor
Posts: 7058
Joined: Thu Jan 24, 2008 5:01 am
Location: In the woods, watching
Purple Lil wrote:
"Mit der Dummheit kämpfen Götter selbst vergebens."
("Against stupidity, the gods themselves contend in vain.")
-- Friedrich Schiller (1759–1805)
Reality is that which, when you stop believing in it, doesn't go away.
-- Philip K Dick
What happens when all the renewable energy runs out?
-- Victoria Ayling
English isn't much of a language for swearing. When I studied Ancient Greek I was delighted to discover a single word - Rhaphanidosthai - which translates roughly as "Be thou thrust up the fundament with a radish for adultery."
---
---
Who is online
Users browsing this forum: No registered users and 4 guests