Moderator: All Things Mods
Here is the Google Doodle I did that Bobby so gratefully put on the main page a week ago
"We are often hesitant to look at other faiths or to examine our own critically because we feel that, in doing so, we are being disloyal to our own deeply felt convictions. ... And yet our beliefs are not worth very much if they cannot stand up to any scrutiny." -- James Livingston.
---
OH my FSM - that is great!
Wawizzle
.
~~~~~~/\~~~~~~

The heart has its reason, of which reason knows nothing. -Pascal - thanks, Z

"The only rules that really matter are these: what a man can do and what a man can't do."
Cpt Jack Sparrow

"I'm used to going out at 3 in the morning and doing something stupid."
Alan Moore

Silk 'n mind
---
Fusilli Fuselier
Posts: 149
Joined: Tue May 20, 2008 10:45 am
Location: Watford, UK
Contact:
Why isn't that the permanent logo?

Woo Latvian pirates rule!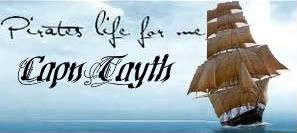 ---
---
Return to "Art and Artistic Adaptations"
Who is online
Users browsing this forum: No registered users and 4 guests