Moderator: All Things Mods
Fusilli Fuselier
Posts: 149
Joined: Tue May 20, 2008 10:45 am
Location: Watford, UK
Contact:
Lol.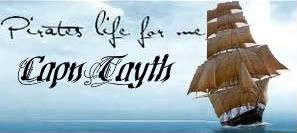 ---
Cavatappi Cabin Boy
Posts: 72
Joined: Mon May 26, 2008 2:20 pm
Location: Antwerpen
Contact:
Great tattoo, should get you discount at the local Italian rest.
Sanity is in numbers.
---
Tortellini Third Mate
Posts: 325
Joined: Sat Jun 28, 2008 12:20 am
Location: Tralfamadore
Contact:
Goin' in (probably in November) for my jolly fish - will be from my wrist to my elbow on the outside of my left arm. Pictures to follow.

~E.
There's no need to stand on ceremony, nor call to impress.
---
Stripmeister
Posts: 2270
Joined: Thu Jul 10, 2008 11:28 pm
Location: Not quite close enough to Columbia, MD.
I might get one on my lower back. Got plans for everywhere else.
Vote Pieces for Pope! She didn't buy me off with the funny hat, I swear!... She made me a cardinal.
---
---
Return to "Art and Artistic Adaptations"
Who is online
Users browsing this forum: No registered users and 3 guests