Moderator: Other Stuff Mods
Bucatini Buccanneer
Posts: 223
Joined: Fri Jan 27, 2006 11:35 am
Location: Hell, if i don't change my ways...
---
Maccheroncelli Missionary
Posts: 28
Joined: Mon Jun 25, 2007 11:16 am
Location: new york....
---
---
Lord of Linguini
Posts: 1385
Joined: Sat Oct 01, 2005 2:37 am
Location: Brisbane
Contact:
Do I have to go through the arduous task of registering in order to find anything at all out about it, or do they have a preview page?

St John the Blasphemist
Saint of Avoiding Unnecessary Crap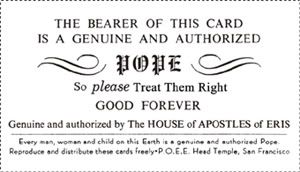 Intelligence
: What stupid people think they have lots of.
Stupidity
: What intelligent people wish they had less of.
I want you to know that everything I did, I did for my country.
- Pol Pot
Check out St JtB's MySpace page
here
!!
---
---
---
Return to "Games, Fun, and Jokes"
Who is online
Users browsing this forum: No registered users and 7 guests