Since I be one of the lucky few to posses a parrot (Quaker, or Monk, Parrot to be precise of my own, I thought I'd share some pics of me Max. Despite her name, she be a she parrot (having paid what I did for the test I want her gender to be known). I don't like the nasme Maxine, sho she just be Max.
Here she is before I rescued her: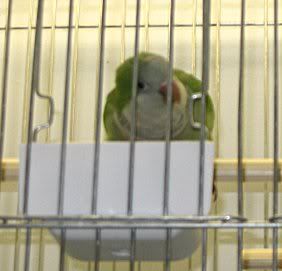 Here she is as a wee babe the day I rescued her: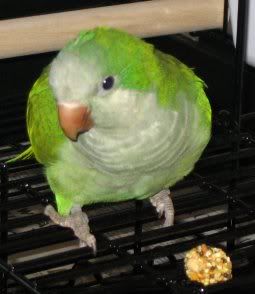 Here she be after the vet broke her (Beiing bored, the vet took "If it ain't broke, don't fix it" to heart and broke her so she'd have sumthin to do). She nearly needed a peg leg of her own! After this mess she be a bit cripppled, but I love love her no less.
And here she be today: