I am a Ren Rat who leaves my New England life style to head down to Jersey and see my family for the summer. In that summer I also go to the NY Renasance Festival with a group of my friends, without fail every weekend. I must say that if you want to support FSM and fight back global warming come and garb yourself as a pirate. There are many at the fair and it is incredibly fun.
Here is myself and my crew of the pirate ship, The feral Wind
I'm on the far right with our captain in the middle.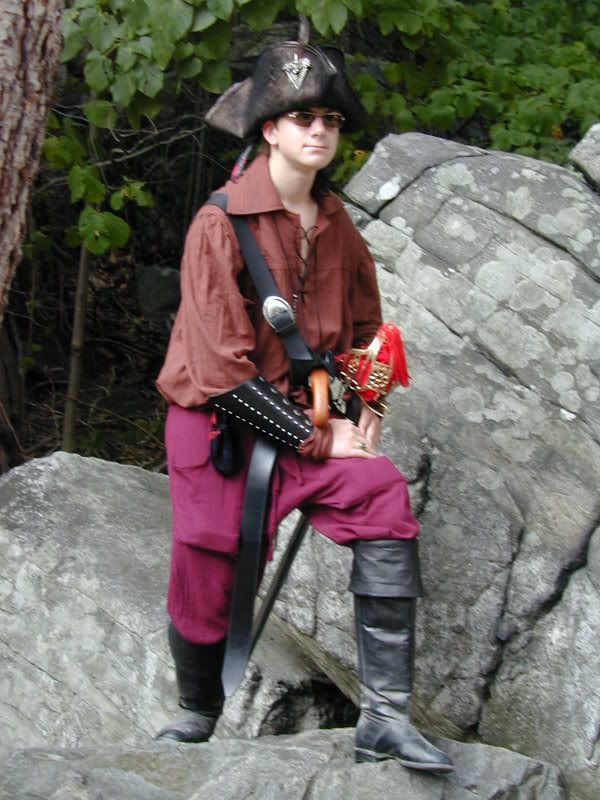 Do you have the captain in you? I love this picture. Witness the beautiful pirate cutless I have across my side.