Moderator: All Things Mods
Conchigliette Convert
Posts: 1
Joined: Fri Sep 05, 2008 5:53 pm
BEHOLD HIS IMAGE!!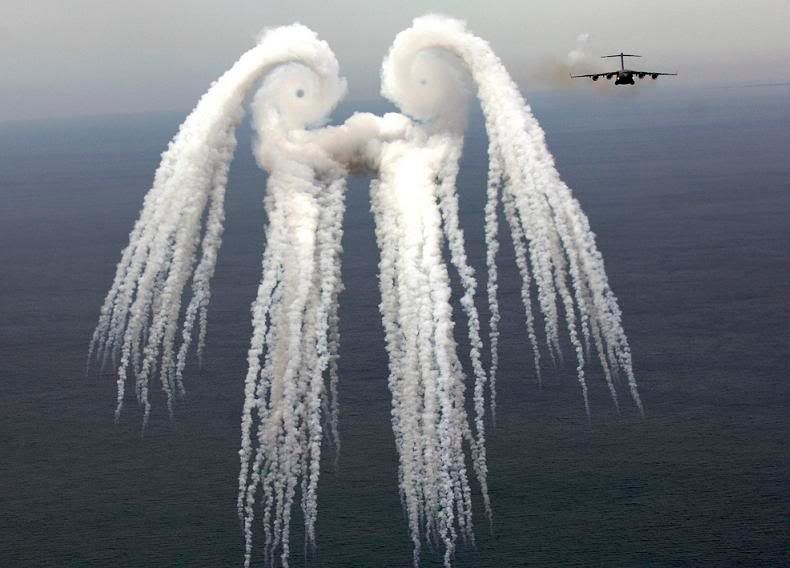 Image taken from
http://www.polarbreak.com/12-spectacular-aircraft-photos/
(7th picture down)
---
YArrrrr...

We've seen it before, but it's a damn fine sign of his omnipresence matey.
---
Conchigliette Convert
Posts: 7
Joined: Sun Oct 12, 2008 4:27 pm
Location: Wisconsin
He be ashowin himself to aaargh woorld. O Dorn be he a good one!
If you have a Facebook account: get ye booty over and become a first mate of the group "Gospel of the Flying Spaghetti Monster Scholars".
---
Lumache Lieutenant
Posts: 597
Joined: Thu Feb 14, 2008 6:25 am
Location: Bulgaria
Contact:
The aircraft is with respect to the real God
En mateno de hela ero, per la forĉo de espero, venas viglaj pastafaroj, vere fluganta gefratoj.
Ah, vi flugu, Nia Monstro! Vin observas milionoj serĉiantaj vermiĉeloj, per espero kaj per amo.
Kaj la bona pastafaro post la malfermita pordo, trovos la eternan vivon en pastafara paradizo!
Pastafarier aller Länder, vereinigt euch!
Българска пастафарианска църква (Bulgarian Pastafarian Church)
-
за прослава на Макаронения Бог
---
Rugger Baby Bunny Bumpers
Posts: 4574
Joined: Wed Aug 13, 2008 2:12 pm
Location: With the mooses. Meese?
This may be blasphemy, but it also kind of reminds me of the final battle in LoZ, Majora's Mask.
TwistedSister wrote:El is everyone's buddy.
Ubi Dubius wrote:Evilvalia!
---
Chitarra Captain
Posts: 688
Joined: Sun Jun 15, 2008 8:36 pm
Location: stalking random people
Contact:
*sobs* ITS SO BEAUTIFUL
Kaylee: Wash, tell me I'm pretty.
Wash: If I were unwed, I would take you up in a manly fashion.
Kaylee: 'Cause I'm pretty?
Wash: 'Cause your pretty.
(Wash and Kaylee, Firefly, Heart of Gold)

It's a broken hearts parade
And I'm putting my heart out on display
There's no masquerade
Just a funeral march for love today
The band strikes up and they're playing a song
Dressed in black, and we're singing along to the
Broken hearts parade
I've never been better then I am today

(Broken Hearts Parade - Good Charlotte)
---
---
Return to "Art and Artistic Adaptations"
Who is online
Users browsing this forum: No registered users and 1 guest