Did you know I rebuilt my brother's front stairs last weekend?
Here are the original stairs - note the chunks busted off from a couple of the treads.
You can see some of the rot in the base of the post here, and look at the way the tread is coming apart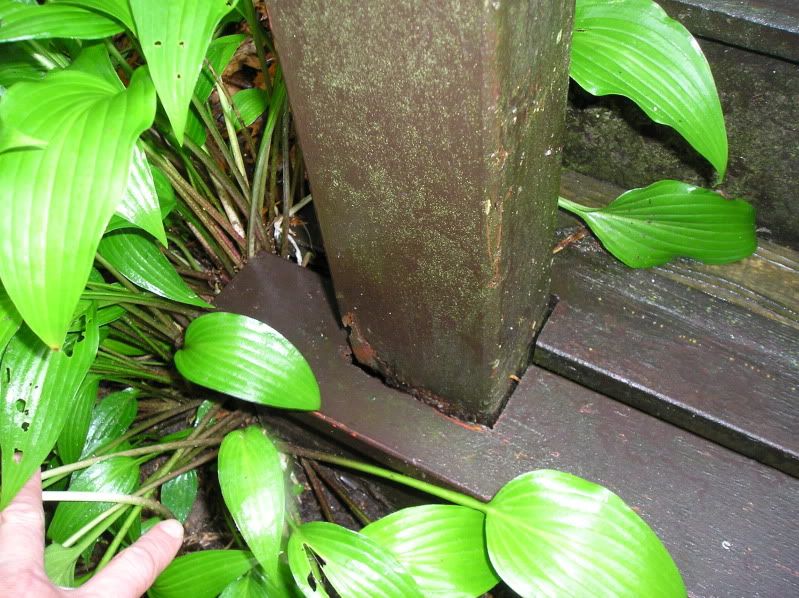 Here I've ripped off the old stairs. I brought two pinch bars and a heavy bar in case they were stubborn, but they turned out to be so rotten I basically ripped them down with my bare hands.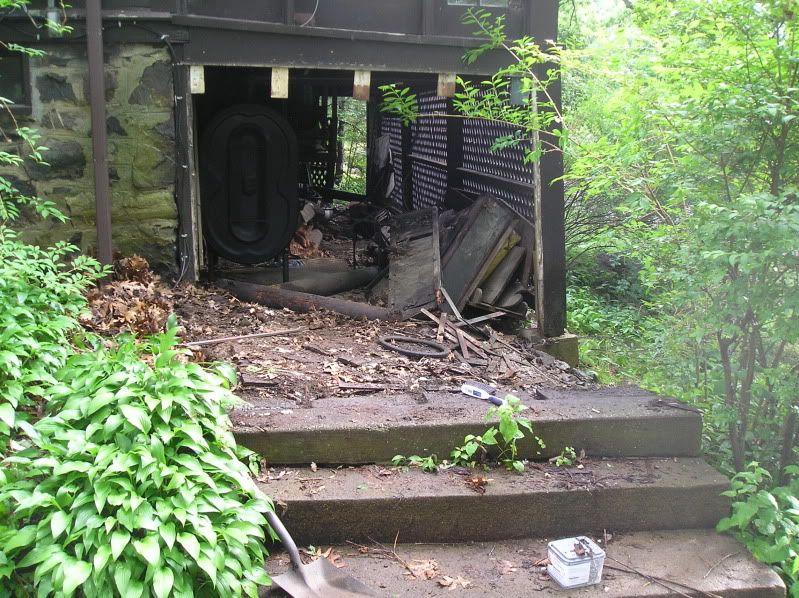 Here I've cut and hung the new stringers. The old ones were hung from scraps of 3/4" pine pinched between the rough-cut 2X6 porch floor joist and the pine facing board. It looked like the hangers were nailed to the joist with 8d nails - couldn't be sure, I just cut them off. I made new hangers from a 2X10, and screwed them to the floor joist with 2.5" deck screws, 6 each. I also made a header for the stringers to attach to - originally there was no header. I have no idea why it never fell down and hurt someone.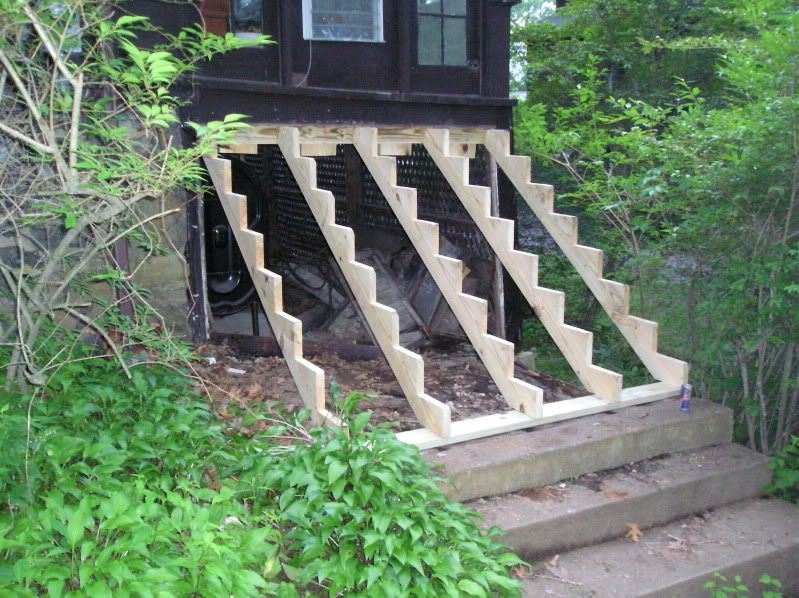 Now I've put the risers on. Had to borrow a table saw to rip them to size, along with the boards for the treads. Everything is pressure treated.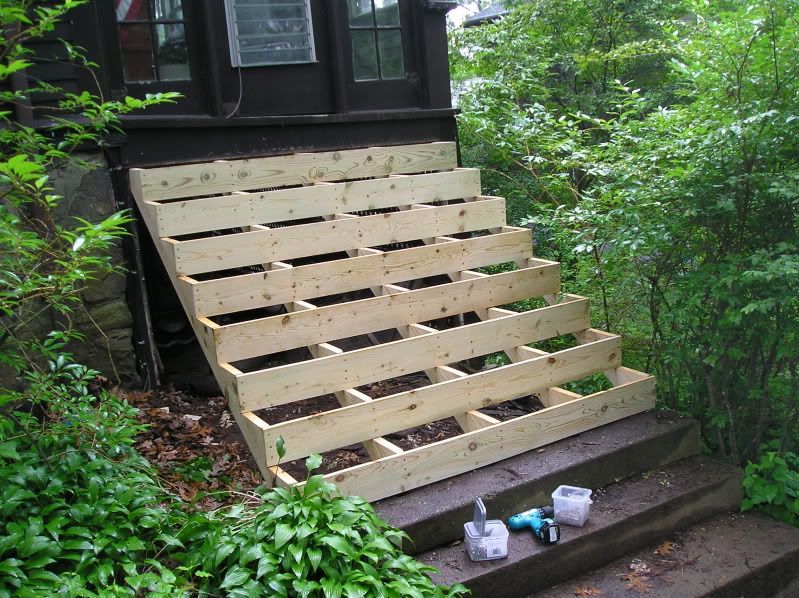 And here's the finished product. Had to do little cutouts for the posts, but everything else was power tools all the way. Unfortunately, the budget did not include a new table saw for me, just a pair of 2-way adjustable saw horses.